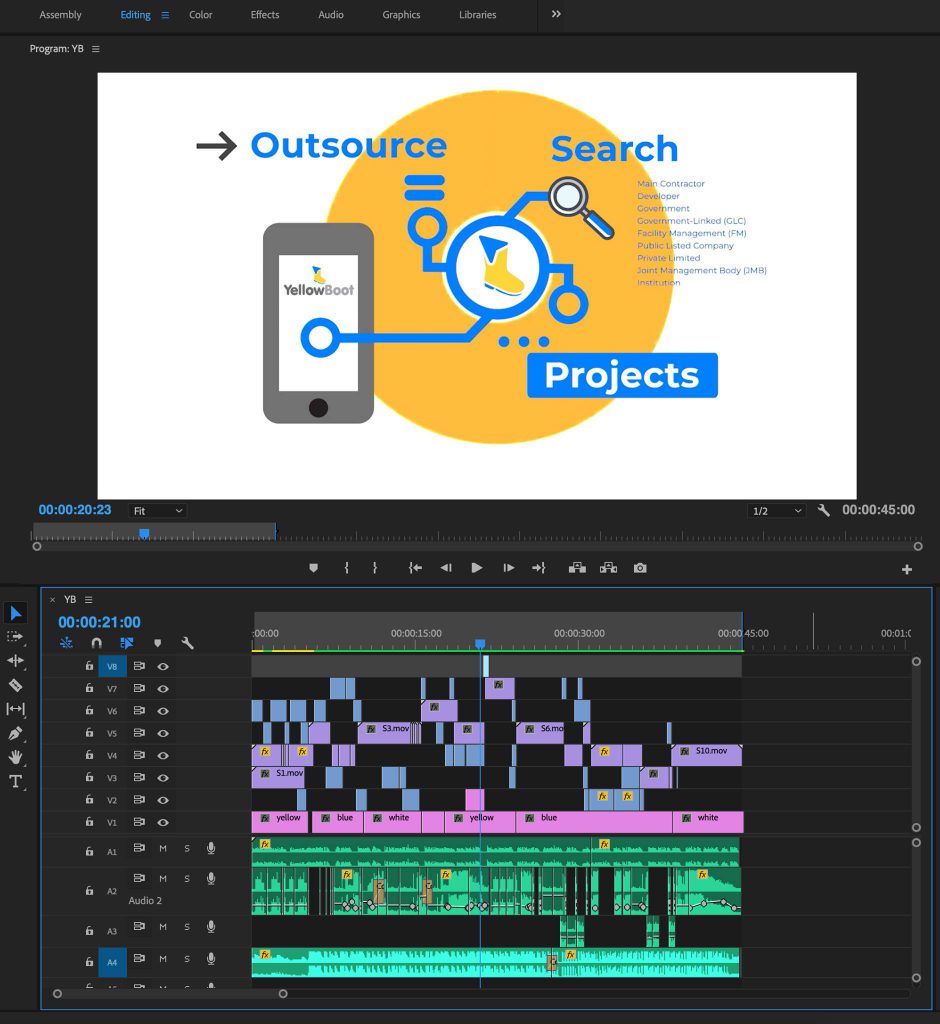 Project: Yellow Boot
Client: Yellow Boot
Year: 2019
Job description: Graphic & Audio Visual Contents
Summary:
Yellow Boot is a start-ups company based in Kuala Lumpur, Malaysia. It's an apps platform that mixes and matches the streamlines construction outsourcing process. On this project, the client's approach is to create an advertising campaign using a motion graphics video to be advertised on the social media. At the moment this apps project is currently on Beta testing and estimated to be launch in 2020.
---
FEATURED WORKS:

FWD | REKANEGARA |TERANG HATI | YELLOW BOOT