Graphic design is an important communication tool to make a positive and lasting impression.

Your brand's introduction depends on how you attract your audience in the first 5-seconds.
Creative Social Media Design, is an intensive masterclass training with Fauzi Yusoff.

On this training session, you will be able to create your own social media design templates that work for your advertising campaigns.

With a proper one to one guidance, you will be able to learn the shortcuts that have been crafted specifically to save time and to make your design stand out from your competitors.
---
About the Instructor
Fauzi Yusoff is a director & design consultant based in Kuala Lumpur, Malaysia.

He specializes in creative direction & design consultancy, helping clients in visualizing ideas and transforming strategies into design aesthetics for the user experience.

Over the past 10 years, he has been working as a creative director at EFOZY and 3 years of lecturing in universities.

http://fauziyusoff.com
About the Academy

Excel Academy is a human capital development provider, delivering trainings and programmes for the needs of the various industries in Malaysia.

Excel Academy's vision is to be the leading academy for human capital development, delivering cutting-edge and industry-relevant programmes, ultimately, creating value for the clients we serve.
Excel Academy aim to develop highly-competent professionals to drive the growth of their organisations, succeed in their professional careers and not to mention, live a life of significance through continuous education and training.

https://digital.excelacademy.my
__
About the program
Who should participate?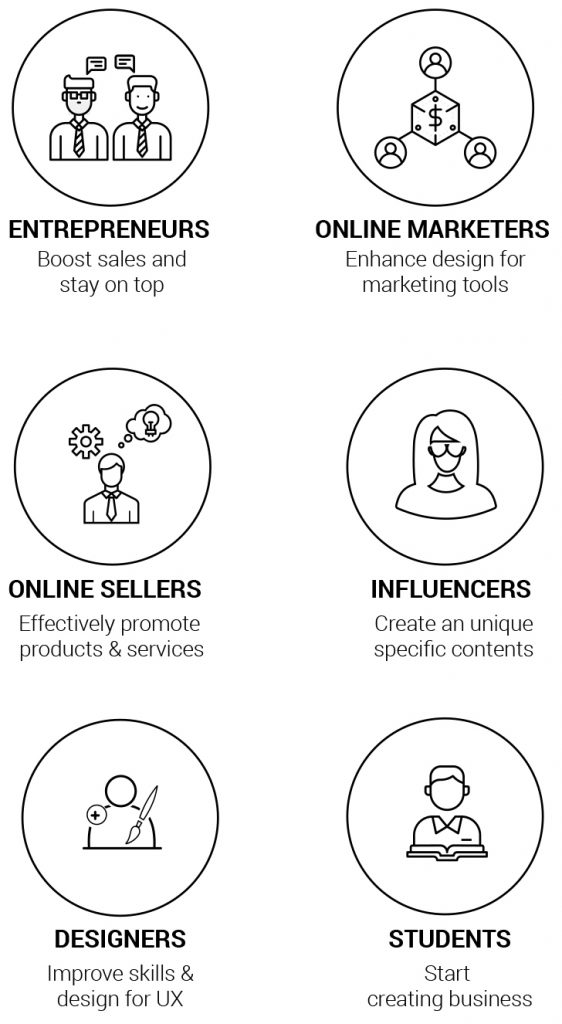 When is the slots?
The 7 hours of intensive one-to-one training will be available for 3 intakes:
What will I learn?
This masterclass training is an one-to-one-guide concept.
Everyone is welcome to participate (with or without experience)

You will be able to learn the shortcuts that have been crafted specifically to save time and to make your design stand out!

Learn the shortcuts:

Create a weekly design template for your business that can be used for the entire year!
Learn the right design language to sell your products and services.
Learn how to generate fresh design ideas that can help to boost your sales.
Understanding design principles and learn how to practice by your own.
What is the learning outcome?
During the masterclass training, you will be guided to create your own creative social media contents based on the formula given by the Instructor.

At the end of the session, you will get this: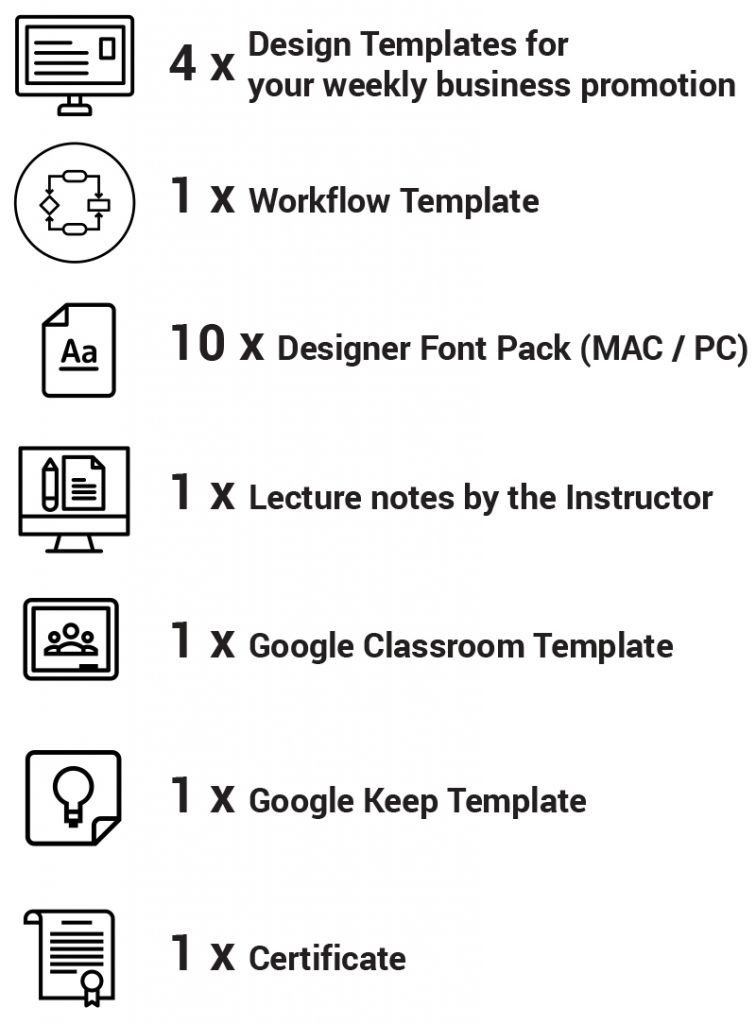 How much is the masterclass training?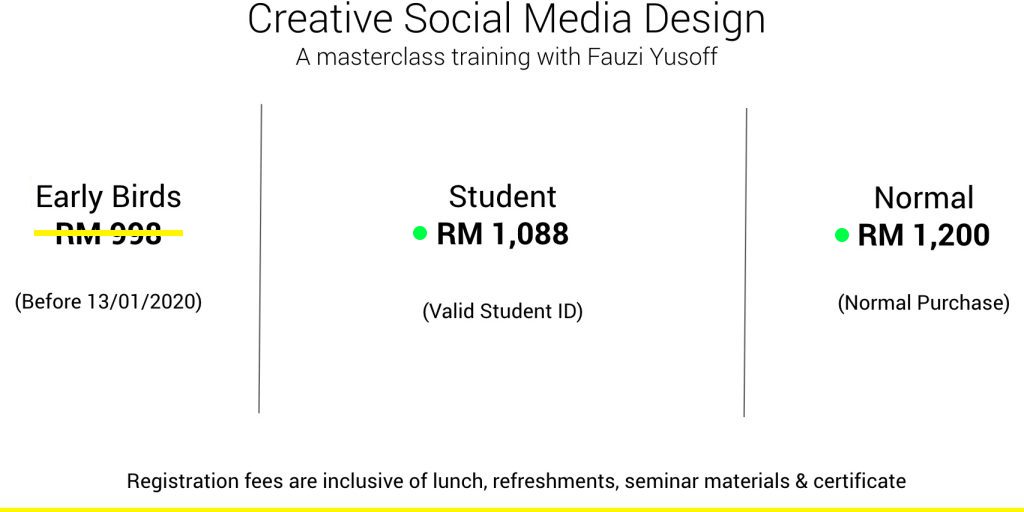 How to book this masterclass training?
We understand that everyone is in a busy schedule, thus we created 3 intake slots for you and your colleagues to choose.

Plan your schedule and pick your slots now!


For tickets registration, please contact:
Excel Academy:
+03-74997190
__
For general inquiries, please email to:
fauziyusoffdotcom@gmail.com